Description
These uniquely crafted formers have been designed by Robert Haynes, providing you with a precise support system, to perfectly shape your freshly made petals and leaves.
Each section of the former has been shaped to replicate the silicone veiners in the Sugar Flower Studio range.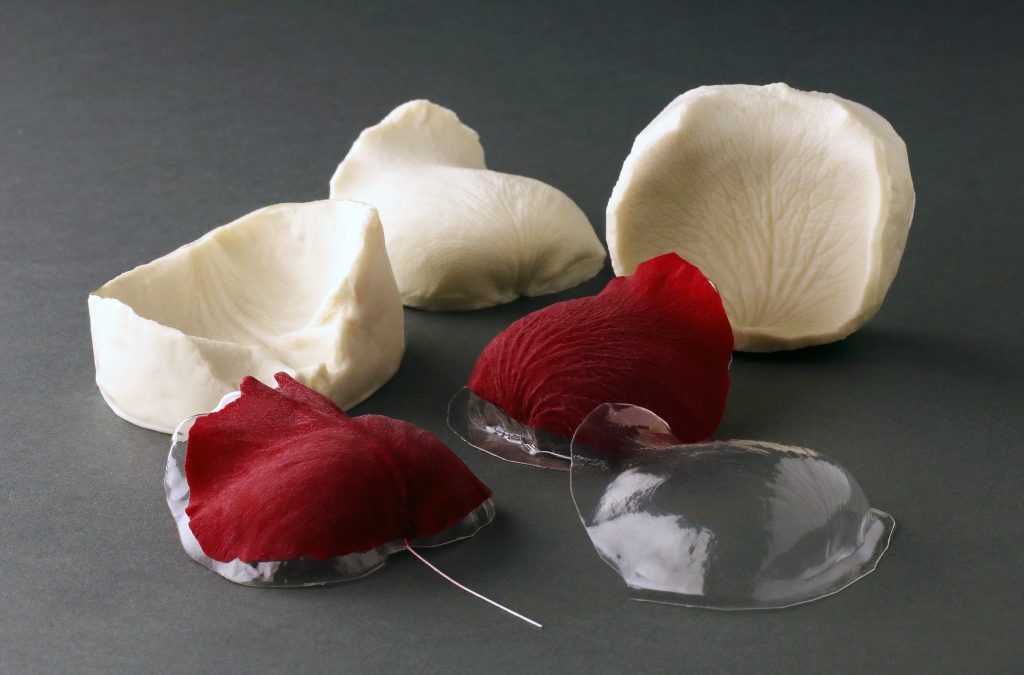 Instructions for use
This product may be used as a multiple or single cavity drying tray. Position each petal or leaf inside or outside the cavity, giving you the ultimate shape and support.
To apply colouring dusts to your petals and foliage simply cut out each mould, leaving a margin around the base for support. Using curved scissors cut along the top petal edge line to aid the colouring process. Refer to the above attached photographs for examples on how to trim the plastic formers.
Wash with hot soapy water after use, dry and store in a sturdy container for repeat usage.